Security officers and door supervisors available throughout the UK
AlphaGuardK9 provide security guards for private, commercial and industrial property, venues and events.
All our security personnel are SIA licensed and highly trained and experienced in all aspects of crowd control and public safety, and are able to maintain a strong security presence or low profile as required.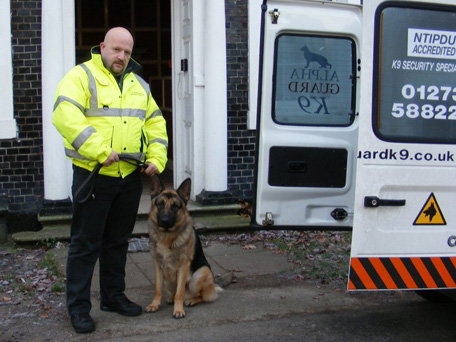 Available for emergency call-outs and at short notice, AlphaGuardK9 can cater for large requirements with the resources to provide security services for major venues and events.
As the regional training centre for NTIPDU, we are able to select from the best security personnel in the industry.
We provide continuation training  for our security officers and door supervisors to ensure their professional development, and enabling us to always provide our clients with staff that we are confident will meet all their requirements.
Security Guards
We can tailor our operating procedure to suit the needs of your business.
Our training includes control and restraint procedures and instills the ability of our staff to communicate effectively with the emergency services in the event of an incident of any scale.
We will support our clients in the pursuit of a prosection, if required.
Posted in: Security Guards
Our security staff are there to promote as well as protect your business.
We include customer service training as part of our induction for all staff and reinforce this with regular continuation training.
Our door supervisors and security officers are approachable and able to communicate effectively and efficiently, and the level of presence provided by our staff  can be adapted to the needs of your buiness or premises.
Posted in: Security Guards