A number of projects should reach completion as we head towards the end of June.
New Kennel Block
At our HQ in Rickney, the conversion of the milking parlour into dog kennels has been a challenge. Loads of hard work and time has gone into creating our new kennel block, which we are very proud of.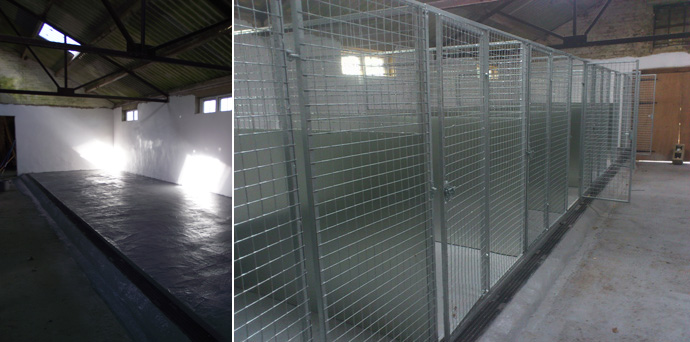 New Website
Thanks largely to the patience of Dawn from Migrate Media our new website is now undergoing development.
With an increasing number of services and ever-expanding client base, we have decided it is time to upgrade and are looking forward to the unveiling; you will find detailed information regarding all of our training, animal handling and security services, and we look forward to keeping you updated on our blog.
We plan to eventually extend the website with an online shop offering dog leads, collars and training aids.
Waifs & Strays Dog Rescue
We now have a dog rescue page running on Facebook; if you haven't already, please join us:
http://facebook.com/WaifsStraysDogRescue