Following increased interest in private tuition, Liam is now offering one-to-one training courses for Security Dog Handlers.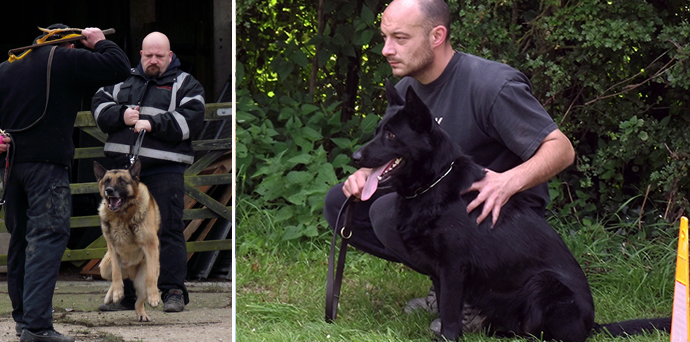 Held at AGK9 Training's own training ground near Hailsham in Sussex, one-to-one trainees will gain the 'EDI Level 2 – General Purpose Security Dog Handler' entry level qualification to work with a security dog in the UK. Read the Course Content & Criteria.
Training can be arranged in one continuous course of 6 days or at convenient intervals over several days or weeks, subject to Liam's availability.
One-to-one security training offers the opportunity for faster progress and increased learning. The benefits of working to your own pace and the constant attention of the trainer mean that you will learn more intensively and therefore quicker, focusing on the skills that you need most without waiting for others to catch up or complete practical tasks.
Individual training with AGK9 often results in trainees completing additional course modules – usually covered in the 'EDI Level 3' course – and gaining the increased confidence and understanding that will ensure a successful transition into your career as a Security Dog Handler.
All of our courses for security dog and handler training are NTIPDU and EDI (ASET) accredited.
You'll find plenty of parking space at our training ground, and we can help with finding accommodation for trainees upon request. You can work with a professionally trained security dog from our team, or our recently refurbished kennels can offer a comfortable and convenient temporary home for your dog (at extra cost) on course dates, if required.
Contact Liam on 07920 484846 for further details or use our online Contact Form to request a call-back.