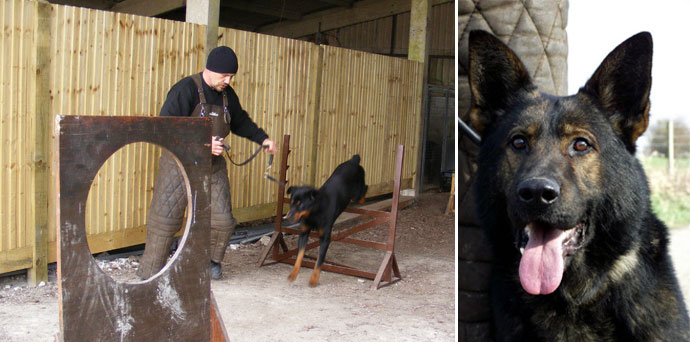 AGK9 Training are delighted to announce the next training course at our HQ near Hailsham in Sussex:
Security Dog Handler Training
Monday 24th to Saturday 29th March
EDI Level 2 – General Purpose Security Dog Handler
Led by Liam Hastings, this 6 day course is the British standard and industry recognised entry level qualification to become a Security Dog Handler, providing trainees with the skills, confidence and understanding to work with a trained security dog.
Course Content & Criteria
All of our courses for security dog and handler training are NTIPDU and EDI (ASET) accredited, and based on our 33 acre training ground.
Please contact us to find out more or book your place on the course.
Security Dog Handler training courses will continue once per month in 2014, with dates for April onwards to be announced in the coming week.